Thanks for a great nationals! My dancers loved every minute of it. The staff was friendly, helpful, and professional. Hope to be back next year!
— SCC Dance Company, Brooklyn, NY
Love the trophies! Your competition is just fabulous!! Keep up the fantastic work!
— Dance Arts Conservatory, PA
Thank you for such a great experience! We were in Trumbull so I was weary of the staging but realized it was great for my new students to get used to something different and my parents LOVED the hotel atmosphere. After seeing that you gave out limited platinums, I was already happy but the judges' comments put you guys first in my book. They were extremely helpful and detailed. Focused on teaching methods, technique, and performance and I truly appreciate the detailed comments that the judges left for me. Thank you very much!!!

— DANCE by Kristen, Collinsville, CT
I personally want to THANK YOU for accommodating me and my studio by putting all my routines together on Sunday morning so I could get wedding details together for my daughter!! What a crazy day for me, but all worked out, thanks to all of you! Thank you Elizabeth and Lora you're the BEST BEST BEST and I appreciate your thoughtfulness and help. Kids had a great comp experience & we hope to see you again soon!

— Jo-Anne's School of Dance, Palmer, MA
It was the first time attending your competition and my staff loved it! The critiques were so helpful & we loved it that the judges handed out the special awards. Thank you for a memorable competition weekend ? !
— Miss Tanya's Expression of Dance, Nazareth, PA
I absolutely love, love, love this competition!!! I have never been to a competition so organized. My students loved participating and wanted to come back this year. Thank you for making this such an amazing experience.
— Re-Evolution Dance Studio, Hialeah, FL
We love the positive environment and fair judging. Also, love that categories are spread out. It takes the pressure off the kids not knowing who they are up against.

— Dancin' J's Studio, Irwin, PA
Overall, this National was the "Best" experience for my school so far! We loved the balance of comp time vs. family time. Families felt it was a great balance!

— Dancin' Spirit, Pawtucket, RI
Year after year I judge every other competition we do on Turn It Up. NONE compare. T.I.U is in a league of its own!

— Center for Dance Arts, Torrington, CT
We look forward to the Turn It Up Nationals every year! My students/parents love Turn It Up! An extension of our SOA family! Xoxo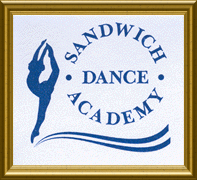 — Sandwich Dance Academy, Sandwich, MA
Your staff was extremely accommodating and pleasant! Thank you very much, all my dancers had a wonderful time and enjoyed themselves!
— Desiree Catania Dance Center, Malvern, PA
We, once again, had a blast at the last competition in Orlando! The competition atmosphere was top notch! Thank you for your continued efforts and for providing us with such an awesome competition experience! We appreciate you!

— Barbara's Centre for Dance, Winter Haven, FL
I just want to thank you for an excellent experience this weekend. I am a huge believer in fair judging as well as dances that have both appropriate material and costuming. It was all great. My students enjoyed themselves, the dressing rooms were close and spacious and the staff by far with the nicest I have encountered in 5 years. Look forward to participating again!
— Brittany, Director of Cleere Dance Project
The dancers and I enjoy your competition every year. We learn so much from the video judge. Thank you for offering that ?. See you next season!

— Dance Attitude, Naugatuck, CT
It was affordable, great timing and the kids were very excited to work with the SYTYCD Alumni. It was very organized with an excellent variety of classes and professional staff. We love that you offered Broadway!
— Dance Unlimited
My daughter had a wonderful time and found that the folks from Turn It Up were fantastic! They were energetic, and very nice! You were very organized, very friendly, and everything ran very smoothly. My daughter really enjoyed the master classes, as well! We have been to lots of competitions this year, and your regional and national events are some of the nicest we have attended!

— Felice Billups, Dance Mom
The backstage people even took the time to learn my name! It was fun and friendly. Thanks! Can't wait to see you all again.
— Ariana, Chickees Dance World
My students would not miss Nationals for anything, our students love Turn It Up, it is their favorite competition by far. Thank you for being so helpful...You and your staff are top notch.
— Erica Saccoccio, ASM Dance
What an amazing competition. This was the first year Glocester Dance Academy did Turn It Up Dance Nationals and it was the best we have attended. Already looking forward to the conventions and nationals next year.. We had an amazing week; my daughter Stephanie had the privilege of dancing with the senior Turn It Up Team - fantastic experience. She loved working with Sarah. Melissa - you & ypur staff are amazing!!!!!!!
— Glocester Dance Academy, Glocester, RI
Thanks for a great weekend! We all had a blast! It's so nice to see such a kind and friendly team running your competitions!
— Centre of Movement School of Performing Arts
As a parent who has attended many competitions I can honestly say that yours is absolutely the BEST run competition that I have ever been to! I was very impressed with how everything was run and how you stayed on schedule the entire day. I am looking forward to our dance studio coming back to your competiton next year and hoping we'll be seeing you at Nationals as well!!
— Chris, Dance Mom